COVID-19 Impact on Airport Operations and Capacity Webinar
Watch the full webinar
ICAO, ACI, IATA, EASA and other institutions have issued guidelines and recommendations to support a safe and smooth recovery from the COVID-19 lockdown. Some of which will lead to significant changes in passenger processes.
In this webinar we presented the results of a study that aims to:
Understand the potential impact of COVID-related recommendations on airport operations
Optimize terminal processes and airport operations when considering these necessary changes
Together with Iacopo Prissinotti (Director Network Manager, EUROCONTROL) and Daniel Skoglund (representing ACI EUROPE, Stockholm Airport), we shared our key findings about this up-to-date topic with the participants.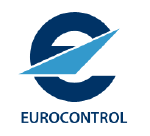 This study was conducted by ARC on behalf of EUROCONTROL and involved major European airports like Paris Charles-de-Gaulle, London Heathrow, Stuttgart and Stockholm Arlanda Airports as well as ACI EUROPE and IATA in the provision of airport and airline perspective. The study is due to be released later in August.
Please visit the EUROCONTROL website, in order to download the presentations of the webinar.
EUROCONTROL website